Faculty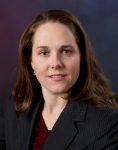 Assistant Professor Claire White
Department of Civil & Environmental Engineering, and
The Andlinger Center for Energy and the Environment
Princeton University
E-Quad, E326
Princeton, NJ 08544, USA
Phone: +1 609 258 6263
Fax: +1 609 258 2799
Link to: Curriculum Vitae
Link to: Publication List
Postdocs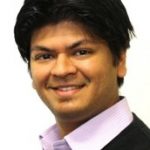 Dr. Nishant Garg
Research Commons, Garden Level at the Andlinger Center
nishantg@princeton.edu
Link to: Personal Website
Link to: Publication List
Nishant began his postdoctoral research in January, 2016. He has been working on manipulating the structure and kinetics of alkali-activated materials using chemical additives. Using advanced beamlines techniques, he is also involved in gaining a fundamental understanding of these novel materials, ranging from the atomic structure of the binding gel (C-(N)-A-S-H gel) to their behavior during creep.
Prior to his appointment at Princeton, Nishant obtained a PhD in Nanoscience from Aarhus University, Denmark (2015) where he studied clay minerals using solid-state NMR. He obtained his Master of Science degree from Iowa State University, US (2012) and a Bachelor's degree in Civil Engineering from Thapar University, India (2010).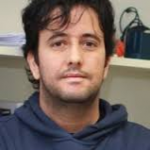 Dr. Ongun Ozcelik
Research Commons, Garden Level at the Andlinger Center
ongun@princeton.edu
Link to: Personal Website
Link to: Publication List
Ongun's research centers on developing theoretical concepts and computational methods to understand the fundamental atomistic principles that control the behavior of materials. His recent work is focused on designing advanced energy materials comprising layered crystalline and amorphous structures. Some examples of the ongoing research include the investigation of inter-layer excitons in van der Waals heterostructures, modeling super capacitance using 2D materials, designing materials for CO2 capturing applications, and tuning the atomic structure and chemical reactivity of alkali activated materials with the aim of reducing greenhouse gas emissions.
Education:
PhD Materials Science and Nanotechnology, Bilkent University
MS Physics, Istanbul Technical University
BE/BS Mechanical Engineering and Physics, Istanbul Technical University
Graduate Students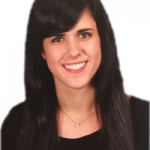 Karina Alventosa (G1)
Research Commons, Garden Level at the Andlinger Center
kmla@princeton.edu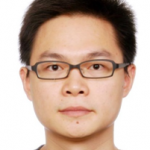 Kai Gong (G4)
Research Commons, Garden Level at the Andlinger Center
kaig@princeton.edu
Kai joined the group in Fall 2014 as a Ph.D. student, where his thesis is investigating the sulfate resistance performance of AAMs. By using advanced characterization (e.g., pair distribution function (PDF) analysis) and simulation techniques (e.g., density functional theory (DFT) calculation), Kai's research aims to elucidate the atomic scale degradation mechanisms in AAMs under different forms of sulfate attack. This information is crucial for the development of reliable sulfate resistance testing methods, and the outcomes will be used to optimize the design of AAMs for different sulfate exposure environments. Kai is also investigating the atomic structure of blast furnace slags by combining PDF analysis with molecular dynamic (MD) simulations and DFT calculations.
Prior to joining the group, Kai completed a Master's degree at Monash University in Australia, where he investigated the rheological and mechanical properties of graphene oxide reinforced cementitious nanocomposites. Kai earned a Bachelor's degree in Civil Engineering under a joint 2+2 program between Monash University and Central South University in China in 2011.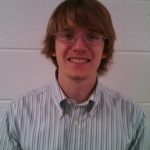 Eric McCaslin (G3)
Research Commons, Garden Level at the Andlinger Center
mccaslin@princeton.edu

Kengran (Blake) Yang (G4)
Research Commons, Garden Level at the Andlinger Center
kengrany@princeton.edu
Blake holds a bachelor degree of civil engineering from the University of Hong Kong. His current focus in Prof White's group includes mesoscale modeling of the pore structure and morphology of the AAMs, as well as investigation of the impact of nanoparticles on drying behavior of AAMs with the aid of advanced beamline techniques.
Senior Thesis Students
Lindsey Conlan
Lindsey is researching acid mine drainage neutralization via digestion of used Portland cement-based concrete. She is becoming an expert in XRD, FTIR and all things concrete.

Felicia Jiang

Sarah Wang
Apart from spending her time designing the group's website (thanks Sarah!) over the summer of 2017, Sarah enjoys analyzing the pore structure of AAMs using nitrogen sorption, mercury instrusion porosimetry and X-ray microtomography. Her thesis is focused on elucidating the impact of carbonation on the pore structure (pore size distribution, permeability and tortuosity) of alkali-activated slags. She is also investigating the impact of slag chemical composition on the rate of carbonation using optical microscopy.
Summer Students
Juan Gomez (REU Program 2017)
Sarah Wang (summer undergraduate student 2017)
Lindsey Conlan (summer undergraduate student 2017)
Former Postdocs
Antoine Morandeau (2013-2015)
Former Students
Jarred Mihalik (Senior Thesis 2014)
Clarissa Wilbur (Senior Thesis 2014)
Catherine Eiben (Masters student, graduated 2015)
Chris Gordon (Senior Thesis 2015)
Sean Coffers (Senior Thesis 2015)
Anna Blyth (summer undergraduate student 2015, Independent Research)
Pelin Asa (Senior Thesis 2016)
Luke Buschman (Senior Thesis 2016)
Theo Dimitrasopoulos (Senior Thesis 2017)
Tehila Stone (Senior Thesis 2017)
Bridget Zakrzewski (Independent Research, Senior Thesis 2017)
Former Visitors
Thomas Berti (summer Masters student 2014)
Kristina Bennett (REU Program 2014)
Angela Mao (summer high school student 2014)
Kevin Shen (summer high school student 2014)
Will Christian (REU Program 2015)
Daniel Shen (summer undergraduate student 2015)
Haley Mander (summer high school student 2015)
Jocelyn Tolpin (summer high school student 2015)
Maria Elia Natali (visiting PhD student 2015)
Jasmine Camacho (REU Program 2016)
Theo Dimitrasopoulos (summer undergraduate student 2016)
Rachel Marek (summer undergraduate student 2016)
Maya Ravichandran (high school student, summer/fall 2016)
Arne Peys (visiting PhD student 2017)